UAR vs CCA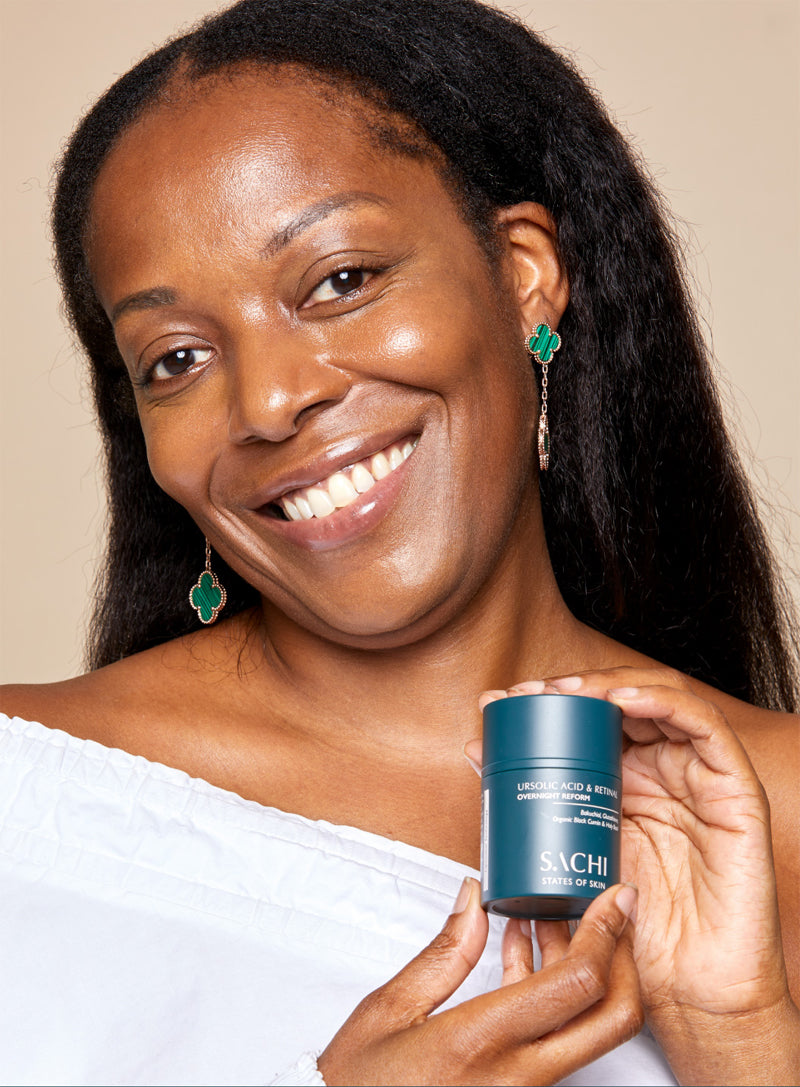 Ayurvedic Retinoid System
URSOLIC ACID AND RETINAL OVERNIGHT REFORM

Encapsulated Retinaldehyde is paired with a transformative Ayurvedic botanical blend, liposomal Ursolic Acid, restorative Tripeptides and an astounding complex of twelve antioxidants including Glutathione and Superoxide Dismutase to boost skin plumpness, elasticity, fade dark spots and smoothen fine lines and wrinkles.This is our answer to a complete brightening, clarifying and well ageing overnight system.

For: Loss of firmness and elasticity, fine lines, wrinkles, uneven and sun-damaged skins
Dioic Enzyme Exfoliation System
COMPLEXION CLARIFYING ACCELERATOR

With its delicate balance of exfoliants, a blend of Dioic, Mandelic and Pomegranate Enzymes, potent brighteners, blemish-clarifying agents and soothers it works to resurface, brighten, refine pores and smoothen the skin gently. The real magic is how it also helps prevent dark spots and target melasma.

For: Discolourations, dullness, melasma, uneven skin tones and texture, congestion, enlarged pores and blemish prone.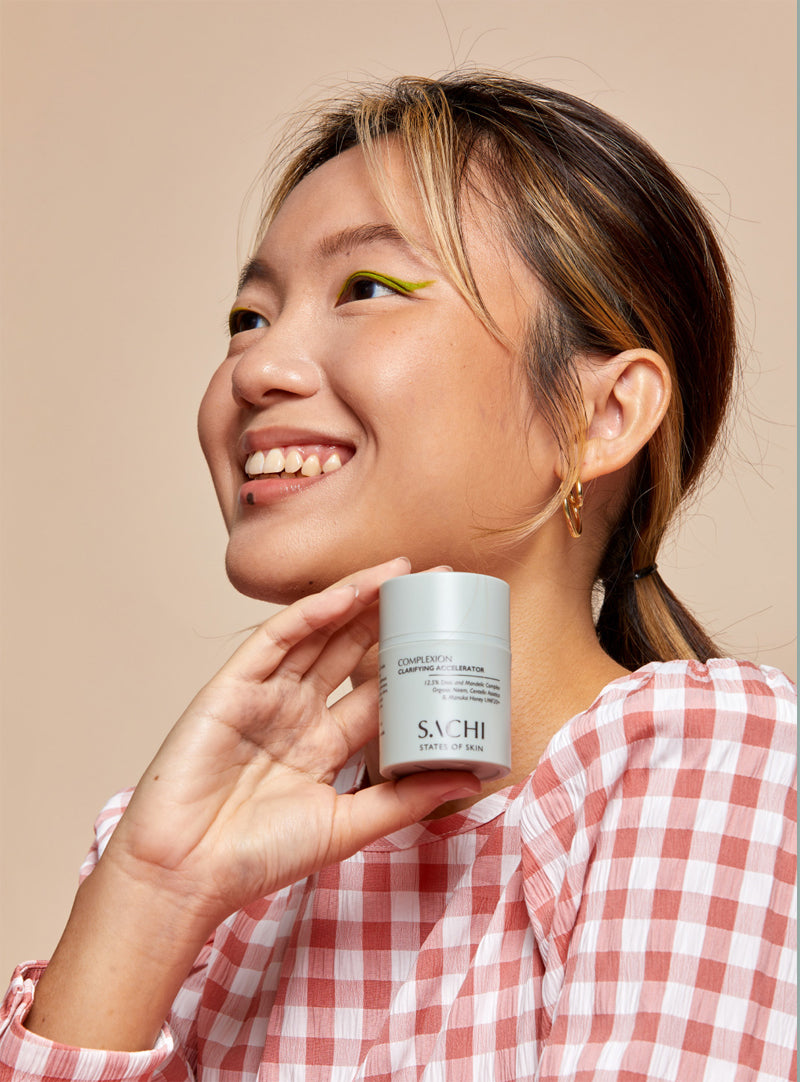 Your PM Routine: Incorporating both Products into a Skin Ritual
DOUBLE CLEANSE
To help remove stubborn
makeup and SPF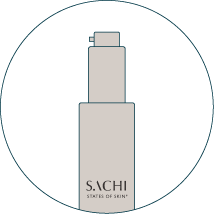 PRO RESILIENCE SERUM
Apply 1-2 pumps all over
the face and pat till dry.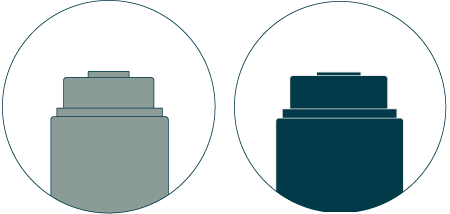 CCA OR UAR
Apply ½-1 pump all
over the face.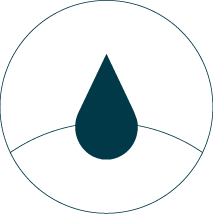 MOISTURISE
Suited to you skin.
The key is to be intentional.
We suggest alternative days of use if you are a beginner or have sensitive skin and layering for only advanced retinoid users, maturer resilient skins.
With retinoids, always start slow if you are a beginner. Use once a week at night, and build up each week. Then, ramp it up to two nights the week after.
You can then use the CCA as a flash mask twice a week on the first week, before slowly transitioning to overnight use 2-3 times a week. You could also try mixing it up: use the CCA as a flash brightening mask, and other times as an overnight texturising treatment- we absolutely love it for both!
How to use Retinoids
For Retinoid beginners, avoid exfoliating for 2-3 weeks prior to use and use once a week before building up frequency of use and allow your skin to acclimate before adding any other skin stimulating ingredients. Afterward, or for Retinoid intermediates, you can alternate the products, using the CCA twice a week and the UAR 1-3 times a week. Lastly, for experienced Retinoid users, you can layer, still taking care to use the Complexion Clarifying Accelerator only about twice a week as an overnight treatment. See Sachi Papers Retinoid Series for more guidance.
Always work with your skin and use use sunscreen with a broad spectrum and at least 30 SPF and above
FREQUENTLY ASKED QUESTIONS
Yes, you can. But, we still suggest that you take into account your experience with Retinoids. Our advice, to start slow and to incorporate one product at a time still applies!
Yes you can! But we only suggest this for advanced retinoid users who
are acclimated to strong Vitamin A or prescription strength use. Even so, we suggest using the CCA 1-3 times a week, even if you're using the UAR every day.
Yes, but, again, be careful and start slow. See our above tips for starting with the CCA as a flash mask rather than an overnight serum. You can also sandwich the UAR between two moisturising layers.

Also consider using our Pro-Resilience serum, which is designed to cultivate a pro-healing environment on your skin, if you struggle with skin irritation.
You will need to pay attention to your skin tolerance and sensitivities levels. If you cannot tolerate using both products on the same day please scale back and use on alternate days.
Just remember to always wear SPF the morning after!
We suggest that you sandwich the UAR between two layers of moisturiser to keep your skin hydrated as it acclimatise to the product and don't forget to layer the Pro Resilience Serum underneath
No–the undereye area is very delicate, so we suggest that you avoid the under eye skin when using our CCA. However, the Pro-Resilience serum, which is filled with ingredients that work to create a pro-healing environment for your skin, is appropriate to use under your eyes, and has well ageing benefits, including the smoothening in appearance of fine lines.